Food Products / Import / Supply / Distribution
Food Importers – Distributors Group

FOOD & BEVERAGE

Tea & Coffee

Chocolate

Biscuits & Cakes

Confectionery & Sweets

Jams & Preserves

Honey

Pasta & Sauces

Condiments

Oil & Vinegar

Seasonings

Fruits

Vegetables


Drinks

Meat Products

Other Products
WINE & SPIRITS
Champagne & Sparkling

Red Wine

White Wine

Rose Wine

Spirits & Liqueurs
.


Food Importers & Distributors Group
Largest European distribution chain of food products and beverages.
Wide assortment of food products from global suppliers:
Asian Food, Italian Food, Spanish Food, Grocery, Food Supplements, Seafood, Frozen Food, Fast Food, Beverages, Wine, Liquors and so on.
Regional divisions of associated retail chains purchase food products via regional importers and distributors units, which play a major role in our supply chain.
All purchased products usually imported from qualified suppliers to regional supply centers for further distribution among the regional wholesale and retail distributors.
Local import offices in markets of destinations take care of all import formalities and duties (when applicable), local handling and storage.
All purchases are based on delivery contracts signed by authorized import divisions and suppliers.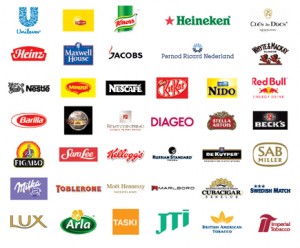 For more information please contact our central office, or regional units in Europe (UK, Germany, France, Italy, Spain, Poland,) or USA, Canada, South America and Asia.